EMPLOYMENT OPPORTUNITIES AT OUR EARLY CHILDHOOD EDUCATION CENTER
The Herencia Guadalupana Lab Schools in Tucson, AZ is always looking for new people to add to our growing staff! We are welcoming to early childhood teachers who are interested in making a difference in the lives of local children. Learn more about our employment opportunities below and about the benefits of working at our early childhood learning center.
Become A Teacher in Our Early Childhood Education Program
Our preschool in Tucson is looking for new early childhood teachers to join our staff! The Herencia Guadalupana Lab Schools organization offers both preschool ducatino and after school learning programs for local children. Specifically, our preschool serves children five and under. While working for our lab school, instructors help children grow in a number of ways. Our mission is to nurture brilliant thinkers, global leaders, and caring citizens through education that fosters social, intellectual, and emotional growth.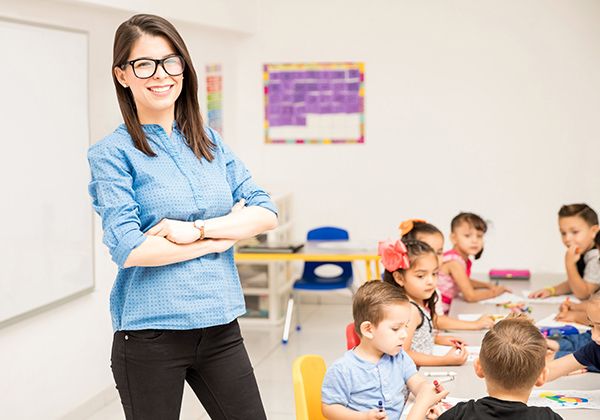 Why Choose Our Preschool in Tucson
When you choose to make difference and be part of our Herencia Guadalupana Lab Schools team, you can expect to work in an environment that offers:
A research-based approach to childhood learning

A diverse curriculum includes math, art, language, and more

Holiday pay

One week of vacation time
Several other benefits
Apply to be An Early Childhood Teacher With Us
Now is the time to make a difference in our local Tucson community! Experienced teachers and new early childhood education graduates are encouraged to apply for a position at Herencia Guadalupana Lab Schools. Contact us directly to learn more about the different benefits our preschool offers and let us know if you have any questions! Join us as we create a nurturing educational place for young children to prepare for their upcoming academic careers.