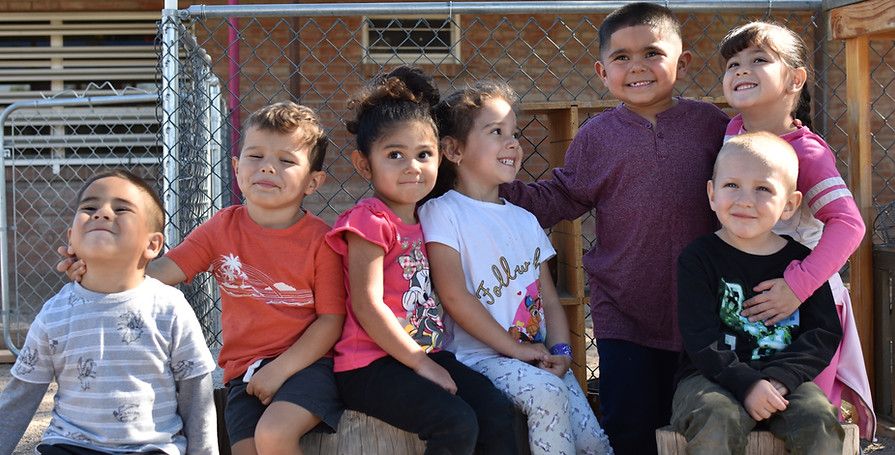 LEARNING WHAT IT TAKES TO SUCCEED IN PRESCHOOL EDUCATION
The Internship program from Herencia Guadalupana Lab Schools intends to provide a new paradigm for educating early childhood teachers to serve children and families in poverty. The graduates from this program will earn a Bachelor of Arts in Early Childhood Education and hopefully will go on to a Master of Arts in the same or different field. Through this program, interns will achieve working knowledge and hands-on experience in education for both families and children in poverty. With this knowledge, they can pursue leadership and advocacy in the professional fields of entrepreneurship, research, policy, university professors, public school teachers, owners of centers, lawyers, social workers, or any field that impacts children and families.
Learn more about this program from our early childhood learning center and contact us about applying!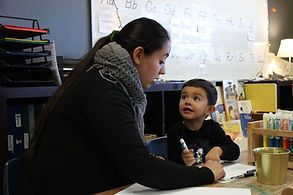 RECRUITMENT & SELECTION
Examining a cross-section of literature from education, anthropology, and sociology, certain dispositions are identified for teachers who would be most effective in working with children and families in poverty. The teachers and anyone who has contact with this population can make or break the effectiveness of learning simply through their interactions. Taking this premise in mind, recruitment and selection of interns needs to be very comprehensive. Recruitment will be from universities, junior colleges, and seniors in high school. These institutions will be contacted to locate students who are interested in the Early Childhood profession or related fields. Once those interested are identified there will be three screening tools used for selecting the final candidates.
The three screening tools, survey, interview and rubric, and observation will be the tools to determine if the candidate is selected to become an intern at Herencia Guadalupana Lab Schools.
HABERMAN FOUNDATION SURVEY
The first tool is Haberman's Survey from the Haberman Foundation. This computer survey has several categories researched and field tested to show those persons best suited to work with children in poverty. It follows the concept in the book Star Teacher of Children in Poverty by Haberman.
This tool will give an overview of the data about the candidates ability to implement the elements of quality teaching.
INTERVIEW & RUBRIC
The second screening is a set of interview questions developed by Kelly Lundin from a Master's thesis project at the University of Southern California. Though more testing needs to occur with this questionnaire, it did show triangulation with the other two nationally normed tools used in this process.
Answers will be reviewed with a rubric that was developed from the analysis of the multi-field literature. This tool will identify if the candidate has the I
CLASS - CANDIDATE OBSERVATION
The third screening is an observation of the candidate teaching children. It is a nationally normed observation used in much early childhood settings from Teachstone. It is the CLASS instrument.
This instrument will show the ability of the candidate to effectively interact with children to enhance their learning and establish a quality learning environment.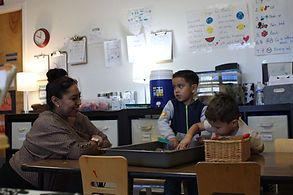 INTERN COMMITMENTS
Herencia Guadalupana Lab Schools will provide 3-4 hours of 3 to 5 days of part-time paid employment learning how to educate children and families in poverty. Interns will have a maximum of 5 years to obtain a Bachelor's in Early Childhood Education or in Elementary Education. The intern must:
Maintain 12 credits of coursework per semester

Maintain an academic grade point average of 3.5

Agree to participate in three community events for children per year

Complete six hours of training per month from Herencia Guadalupana, as well as one yearly retreat
All the personnel requirements of the organization also apply to interns. The organization will support the interns in mentoring opportunities, educational conferences, finding financial support for school, and locating tutoring for classes if needed.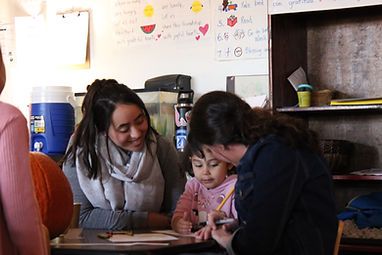 AVAILABLE EXPERIENCES
Interns will work side by side with Masters and Doctoral level Instructors providing quality interactions, intriguing activities, and challenging lessons for children. At no time will interns be unsupervised. They will learn how to do year-long conceptual planning through thematic units.
Interns will also learn how to take that planning and change and adapt it to the desires, interests, and needs of the children. Furthermore, they will work on interaction skills to help children become strong thinkers.
There will also be opportunities to create natural, caring, enticing, and beautiful learning environments where children will be excited to learn as well as safe and happy. There will be guided interactions with parents to learn how best to support families to engage in the education of their children. Finally, interns will review relevant research articles in learning cohort groups guided by the instructor. This will help them become professional life-long learners always searching for the best ideas for children and families education.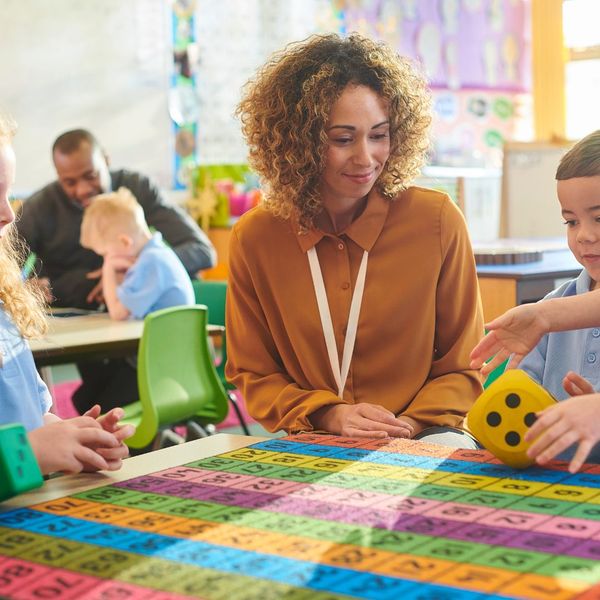 PRE-TRAINING
All staff and interns will participate in training prior to working with children. The training will consist of attitudes, spiritual focus, discipline, observations, interactions, strategies, research, planning, environment, concept development, thinking skills, thriving skills, health and nutrition, and physical development. All these areas are delineated in the training model for
staff. All Herencia Guadalupana Lab Schools staff will review the training requirements and agree to such training to be hired.
Why Choose Our Early Childhood Learning Center for Internships
For people wanting to be early childhood teachers, interning at our preschool can be an excellent opportunity to gain valuable experience and skills. Working with young children can provide educators with the opportunity to learn about the developmental stages of young children, including their social, emotional, and cognitive development. Our early childhood learning center can also provide rewarding experiences, as educators can witness the growth and development of children firsthand. Interning with Herencia Guadalupana Lab Schools also provides opportunities for networking, as educators can connect with other professionals in the field and potentially find job opportunities.
Contact Us For More Information About Our Internship Program
To request more information:
Contact the Enrollment Office
Mon-Fri 8 am - 4 pm
(520) 982-7748
You can also request more information with this form: